LED candles like no other, made with our own blend of quality real wax with an elegant life like flame
Candled Ltd is a UK company based in the south west of England, which designs and manufactures real wax ultra-realistic LED candles.
The 'flame' is created by unique LED lighting technology which mimics the spectral quality of a real candle. State of the art electronics and software faithfully replicates the burning and flickering of a real flame.  The result is a beautiful LED candle made of real wax which is hard to distinguish from a traditional candle, but will last more than five thousand times longer!
Our LED candles have no naked flame and produce no heat so are entirely safe to use in any setting or environment. Our LED candle will typically last for 50,000 hours of operation so can be used year after year, making them very much more convenient to use with large cost savings over traditional candles. They also have a carbon footprint of up to 1000 times less than traditional candles.
Quote from Powderham Castle, Exeter, Devon
The CandLED candles look breathtaking in Powderham's Music room! We have been researching LED candles for some time, in the US and Europe, and these are by far the classiest, most realistic fire safe alternatives we have seen. The sadness of not being able to allow candles following a couple small fires is gone now and the room is back to having the look and more importantly, the candlelit feel for which it was originally designed.
AJ Courtenay (Countess of Devon)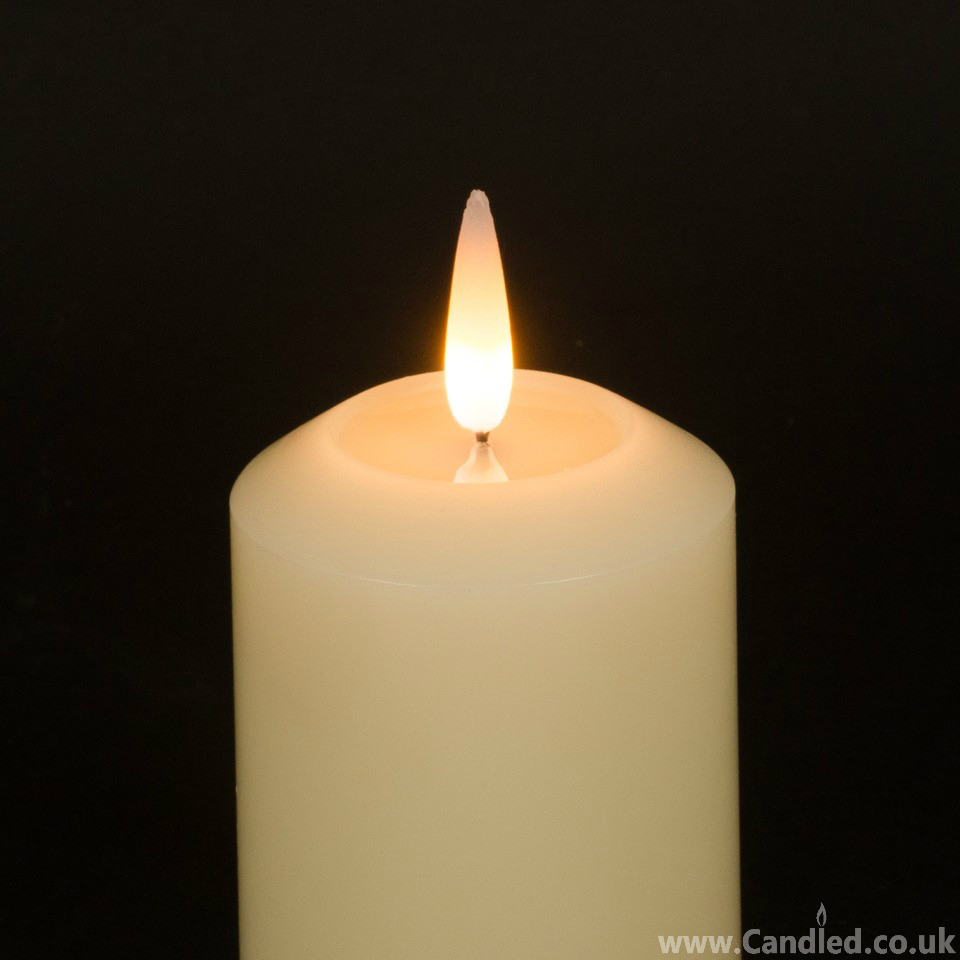 Close-up photo of our mesmerising, ultra realistic LED 'flame'
For video footage, please view our Media page