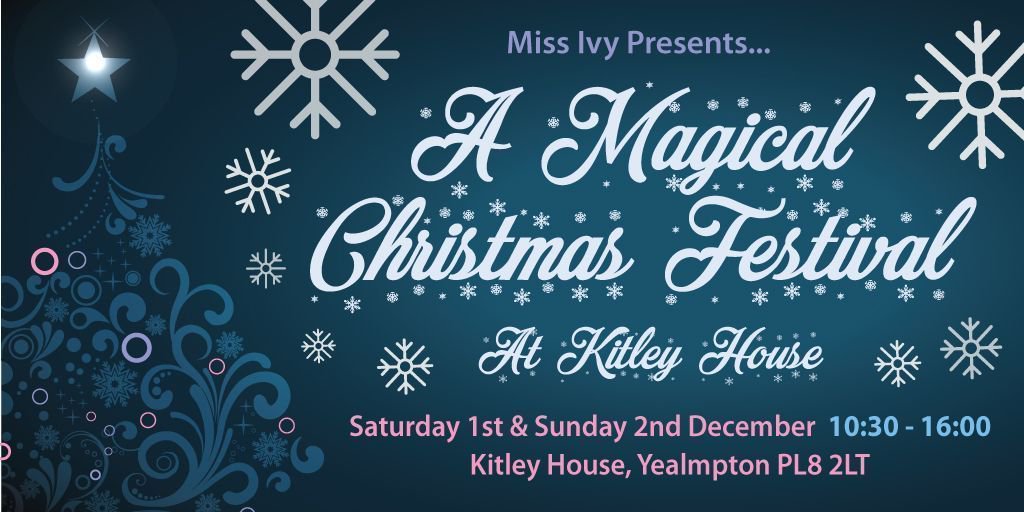 MAGICAL KITLEY HOUSE.
Kitley House The festive period was a flurry of activity, fairs and events for us here at Candled Ltd and at the end of November, we were pleased to take our luxury LED candles to the gorgeous Kitley House Hotel And Restaurant for their Magical Christmas festival.
Organised by Miss Ivy Events who's ethos is to deliver memorable and entertaining events to the South West. Visit her website to find out what she's planning for this year! 
Kitley is a rather lovely 500 year old mansion house in Yealmpton near to the UK's Ocean City, Plymouth. It is set in 600 acres of glorious pasture and woodland. It was a wonderful backdrop in which to showcase our highly realistic candles and we were very pleased to receive lots of positive feedback from the lovely local attendees.
In particular, several people mentioned the..
"beautiful imitation reflective molted wax pool and the realistic flicker of our candles"
Certainly a very magical experience for many!
Thankyou for having us Kitley House! Keep up to date with the latest events at Kitley by visiting their website…
https://www.kitleyhousehotel.com/