CANDLED AT THE NATIONAL TRUST – Saltram House
Visit this LINK to see more about Saltram House a Georgian mansion located near Plymouth, Devon.
Now that the festive period is over and we have burst into 2019 with a bang, we at Candled Ltd are busy reflecting on our recent achievements.
One of our biggest to date has been to see our realistic LED candles being used to decorate and light up the stunning 'Enchanted House and Gardens' event at Saltram House in the run up to Christmas.
National Trust properties are unable to use flamed candles for obvious reasons but clearly still want the glow that only a real flame (or our beautiful LEDs) can provide. Our luxury Led candles can be found in several of their historic properties but it was a true delight for us to see them in situ at Saltram.
We especially loved the 'Beauty and the Beast Room' where our candles helped to beautifully recreate the Banquet room of the Beast. We received many complimentary comments from Saltram visitors who fell in love with the soft flicker and versatility of our candles and would love to take this opportunity to also pass on the compliment to Saltram House as we felt that our candles couldn't have had a better showcase than the amazing displays throughout the house.
They truly captured the magic of Christmas and brought out the inner child in all of us here at Candled.
We would finally like to take this opportunity to thank all of our valued customers and champions for an amazing 2018 and to wish you a very happy 2019. We really couldn't do it without your support.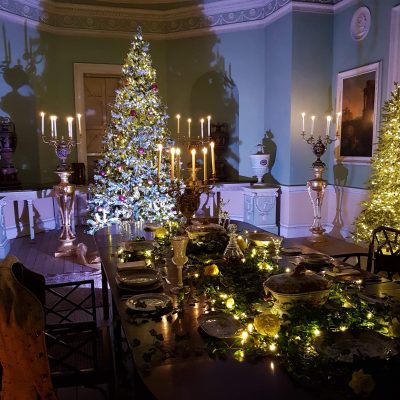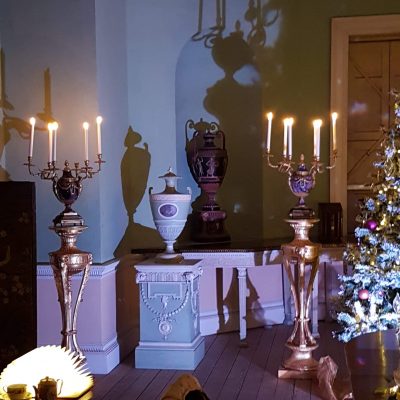 TO SHOP OUR LUXURY LED CANDLES SHOWN IN THE PHOTO'S
CLICK ON

LINK

TO GO TO SAME SIZED LUXURY LED DINNER CANDLE