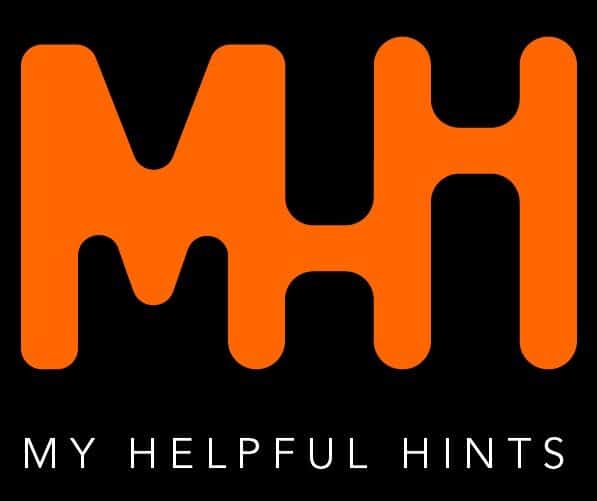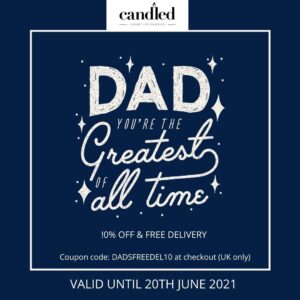 With Father's Day just around the corner we thought that Darren's review of one of our luxury led candles would be helpful to those of you looking for a different Fathers day gift.
WE HAVE AN EXCITING FATHERS DAY DISCOUNT CODE FOR YOU TO USE, 10% OFF AND FREE DELIVERY ON ALL LUXURY LED CANDLES BOUGHT BEFORE 20TH JUNE 2021 (UK ONLY)
My Helpful Hints

website
Each candle is hand-crafted and is fully manufactured in Devon, UK.
Candled specialise in LED technology to give an authentic candle experience, all without the dangers of a real flame. You'll see each candle is made using real candle wax, can be controlled via a by remote control, and to look at, you'd think it's a real candle.
Candled advertise that their candles produce the same light output as a regular candle. I was sent a 4″ x 3″ (10cm x 7cm) pillar candle for review. Candled sell a variety of candles, including traditional tapered candles amongst pillar shaped candles.
But is it any good? What are my thoughts? Time to test it out!
Packaging and Contents.
The Candled candle comes packaged in a brown cardboard box which features print on the front and information printed on the reverse. The box measures 20.0cm x 11.0cm x 11.0cm and weighs 600G. It's worth pointing out that the postage packaging was very eco-friendly too, the packaging chips used were made from starch.
Not many companies supply complimentary batteries either, so this is a massive plus point from me. You can use your own rechargeable batteries too if you'd prefer, also Candled have some available for sale too.
Candled
The Candled candle is made from real wax, the same real wax as you'd find with any other traditional type of candle. It looks, feels, and smells the same. The only difference is you don't light it! It's completely flameless and heatless too for that matter, this is all thanks to the low consumption power of LED lighting technology.
On the underside there's a felt ring, this provides surface protection. You'll see the battery housing compartment is located also on the underside. The battery door features a spring-loaded clamping mechanism that is easy to access, but also securely keeps the battery in place.
Simply insert the battery into the compartment (positive side up), twist the locking mechanism into place, and you're done. The candle features an anti-polarity circuit, so you can't damage the candle if you were to incorrectly insert the battery.
If you were to accidently break or chip your candle, Candled can repair it for you too (for a small charge) and will take back any candle at the end of the life of the product. Candled feel passionately about not seeing their products ending up in landfill. But, as you'll see further down, you're hardly going to be disposing of your candle any time soon.
Using the Remote Control
You use the Candled candle via the supplied remote control, it's a multi-controllable candle. You can purchase multiple candles, and your single remote control will operate all of them simultaneously, this is excellent news if you were to say purchase 12 tapered candles and place them into a high-ceilinged area in a light fixture.
The remote control comes supplied with the CR2025 button cell battery; this produces the required 3V required to operate it. The maximum transmission distance I could achieve was 5M during the day and 10M in low lighting conditions. But, if that's not suitable for your needs, Candled have a beast of a remote control available with 50M transmission range!
On the remote control you're able to control features such as: light levels, flicker settings, and programme timings. All very clever.
Using the Candle
I was instantly impressed by the Candled candle. It looks just like a regular candle; it even has a faux wax pool on the top area too. The faux flame mimics the exact pattern of a flame. You can set the flicker level to also mimic a gust of wind too. You get 4 different lighting levels, with the highest level producing 12-15 lumens, the same light output as a traditional candle.
For me personally I preferred the lowest light setting and the lowest flicker setting, it added a nice ambient, warm light. If you go all out on maximum the battery will last approximately 75 hours, but if you use it on the lowest settings your battery will last 150 hours.
It's so difficult to capture how good the Candled candle looks on camera, but honestly, it's brilliant, just like looking at a real candle, you could easily fool anyone into believing it's a real candle, just without the flame. That brings me nicely onto my next topic, the flame, or rather lack of. No matter the light setting, the faux flame area remains cold to the touch, this is perfect for us around young kids and animals. The LED's will also last over 50,000 hours too.
It's so much better in real life than I can capture on camera, my camera recording doesn't do the Candled candle any real justice.
READ MORE AT THE HELPFUL HINTS WEBSITE
Conclusion from Helpful Hints..
I really like the Candled candle, it performs equally as good as a traditional candle, all without the fear of a traditional candle too. The remote control works well, has multiple user controls and the life expectancy is brilliant.
My only concern is the price, although it's an excellent quality product, I fear the price tag would put a lot of interested people off from making a purchase. I'm sure if people could see in real life how well it performs, they'd be sold though. It's honestly a brilliant performing, relaxing candle to have on.
I was extremely impressed with the remote control too, it works brilliantly, and has an excellent transmission range, I wasn't expecting it to be that good to be fair.
Product sample provided by Candled in exchange for a detailed, unbiased review.
Author from Helpful Hints – Honest Reviews