Please make the right choice,
enjoy safe candlelight from

candled luxury led candle

instead of risking lives!
CLICK  

LINK

to read our recent 2021 BLOG which raises issues about health and safety.  

REAL CANDLES Vs LED CANDLES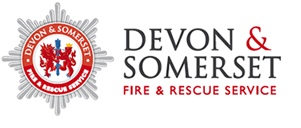 London Fire Brigade
has issued a new safety warning after firefighters tackled a second major candle fire in 2 days!

"In 2003 alone there were 1,791 house fires due to candles

"Candles are a leading cause of house fires, with crews attending 234 candle fires in London last year.

​www.london-fire.gov.uk​                            www.dsfire.gov.uk
CLICK HERE

TO LEARN MORE ABOUT BURNING REAL CANDLES
Use LED candles at Diwali, London Fire Brigade urge
LED lights are a safer alternative Firefighters are asking people celebrating Diwali to use LED lights rather than real candles to avoid the huge fire risk from leaving candles unattended.
TO READ THE REPORT FROM LONDON FIRE BRIGADE CLICK

HERE